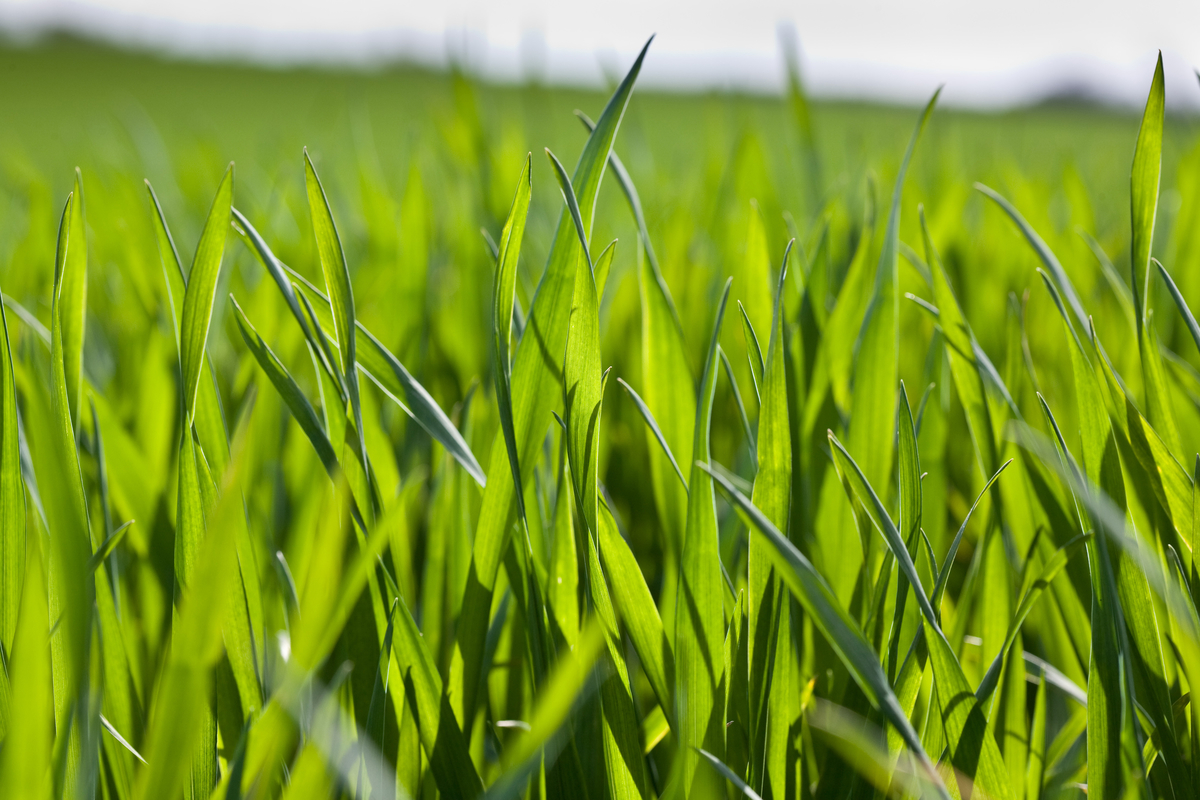 Variable crops caused by the stop-start season are proving a challenge this season, as wheat crops begin to reach the T2 (flag leaf emerged) timing for disease control, say agronomists.
Crop Management Partners agronomist Richard Cromie says he is advising on crops that vary greatly, even in the same field. "In just two days we had a 23°C temperature variation and some parts of the south east received 41mm of rain. I've got fields where plant height in the best parts of the field is twice that of plants in clay caps or headlands."
As a result he wants growers to base decisions on the better part of the fields. "Precision technology has enabled us to make variable applications such as fertiliser but that isn't realistic with everything. This season it is compounded as the gap from T1 could be a matter of two weeks, and many growers are already playing catch up. Plants that have raced on could probably do with a further PGR to limit height. But more backward parts of the field will be arrested further. It is probably the price many will have to pay."
Despite being robust enough to deal with septoria, brown rust, mildew and eyespot, many T1s were delayed by the weather. "You can already see the difference in those fields where T1s were applied as leaf three emerged and those that were delayed. Septoria has spread from the base and the flag leaf tip is now showing. SDHIs are the only real curative option and rates might need to be lifted in some cases."
Further north fellow AICC agronomist Patrick Stephenson says it is a mixed bag; "We have some really good looking crops but also some much less so. These poor crops are worth investing in but yield responses will be reduced."
Where crop potential has been diminished he will still be advising a three way mix of azole, SDHI and multisite but says that growers might have some room for dose flexibility. "With T1s going on in the first week of May the gap for a fast developing variety like Gallant to the T2 could be as short as two weeks. Although septoria is in the lower canopy T1 sprays should keep it in check ensuring a protective position by GS39. A potent septoria-active product will be required, but for a product like Ascra (prothioconazole+ bixafen+ fluopyram) then you shouldn't need to move above the 1.2 l/ha rate."
He notes rusts are patchy but generally limited to highly susceptible varieties. Here rate and product choice might come into play but with short spray intervals it is unlikely to present a serious problem.
Septoria is also set to strike the south west as a result of plenty of wet weather and hindered T1 applications. Bayer's Tim Nicholson says growers with susceptible varieties or early drilled crops need to be particularly vigilant. "Septoria develops faster in higher temperatures and typically we see symptoms around 220 day degrees from infection. Where T1 sprays were delayed symptoms may not have expressed themselves yet."
His fear is a double whammy of spray interruptions. "What happens now depends on the weather. If this dry weather continues, and with the gap to T2 likely to be short, then most azole + SDHI combinations will contain the disease. If it doesn't, that's a concern."
He points out that all azole + SDHI combos are good protectants but not all offer the same curative punch. "With ADAS we conducted a high pressure septoria trial last season at Kingsbridge, Devon, to replicate more challenging infections. It is a septoria-prone site but we gave the disease a head start by omitting a T0 spray, making the situation at T2 very similar to what many crops are currently facing. We know that the trial was highly curative because at the time of spraying the T2 we sampled leaf 2 for latent septoria and found significant levels of latent infection.
"The results showed better septoria control from Ascra, which resulted in 0.52t/ha more yield than Librax (metconazole+ fluxapyroxad) and 0.97t/ha more yield than Elatus Era (benzovindiflupyr+ prothioconazole). . We believe that the difference in performance came from the fluopyram in Ascra, which moves very quickly through the leaf, therefore improving its curative activity above other SDHI co-forms," he says.