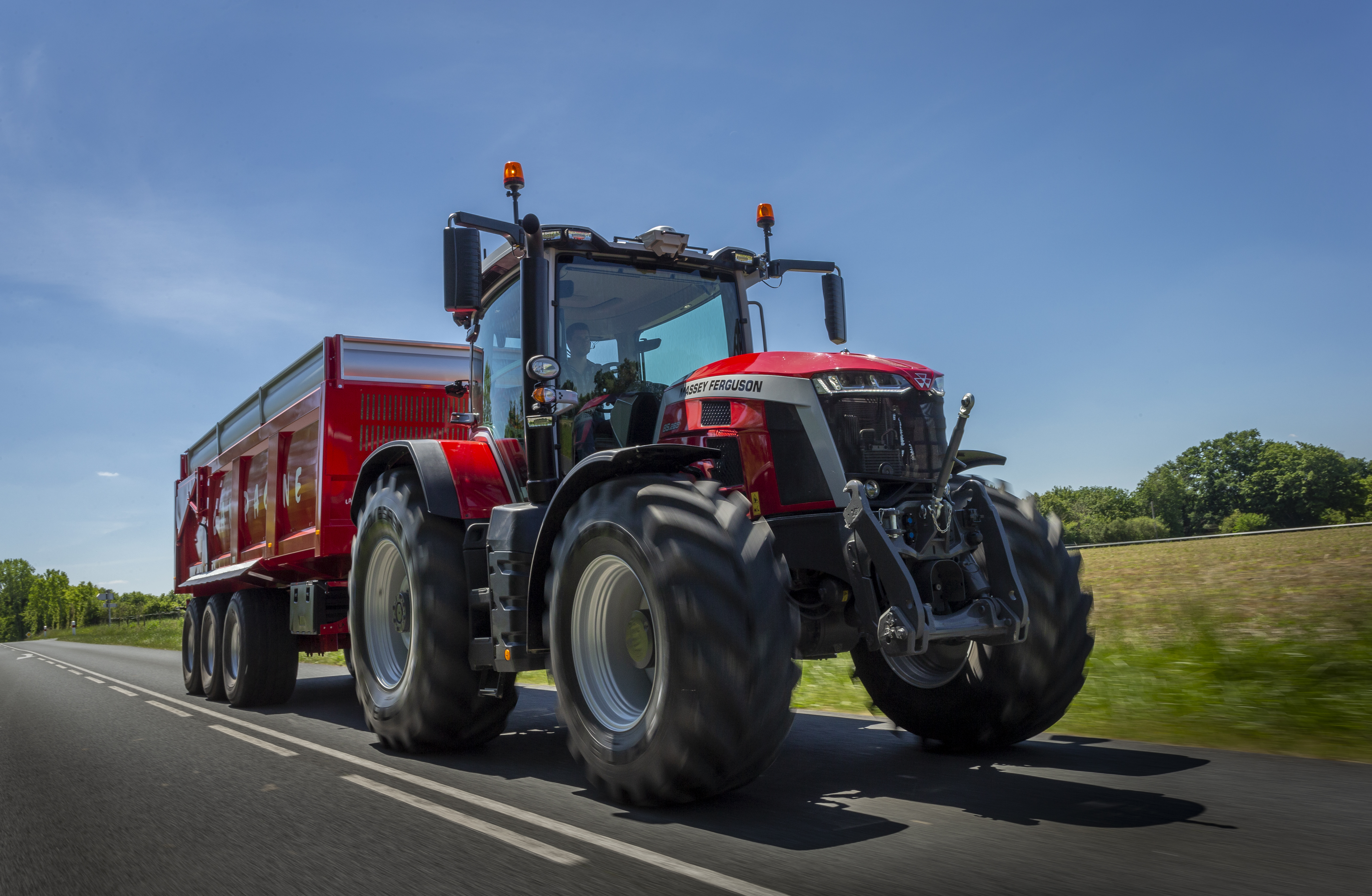 Massey Ferguson's MF 8S has been crowned the winner of the Farm Machine 2022 Award for tractors in the 180hp to 400hp category.

Reacting to the announcement, Thierry Lhotte, vice president and managing director Massey Ferguson, Europe & Middle East sad: "Everyone at Massey Ferguson is honoured to receive this Farm Machinery 2022 award, which also recognises the passion and commitment of the whole MF team that set out to define a new era in straightforward and dependable tractors."
Looking to the range itself, there's a choice of six models in the MF 8S Series – from the 205hp MF 8S.205 up to the latest MF 8S.305, 305hp flagship. A choice of 'Exclusive' or 'Efficient' specification packages and a wide range of options to enable farmers to tailor the tractor to suit their particular need, says Massey Ferguson.
All are powered by AGCO Power 7.4-litre, six-cylinder engines. According to the manufacturer, these develop maximum power at engine speeds as low as 1,500rpm, for enhanced economy and quiet operation. Engine Power Management (depending on model) delivers a 20hp+ power boost, along with extra torque.
All MF 8S Series tractors can be fully connected with MF Connect telemetry. The firm adds that a new Geofencing function improves logistics management and security by sending alerts to smart phones and devices if and when machines exit or enter pre-defined areas