UK farms could become the test bed for agricultural innovations that will lead the world into a new Green Revolution and potentially eliminate the growing global problems of malnutrition, extreme hunger and extreme poverty.
Following Brexit, a policy approach to farming and science that's properly regulated, closely aligned with the EU, but free to choose its own path, "could be of huge interest" to global commercial and public institutes in the quest for innovation.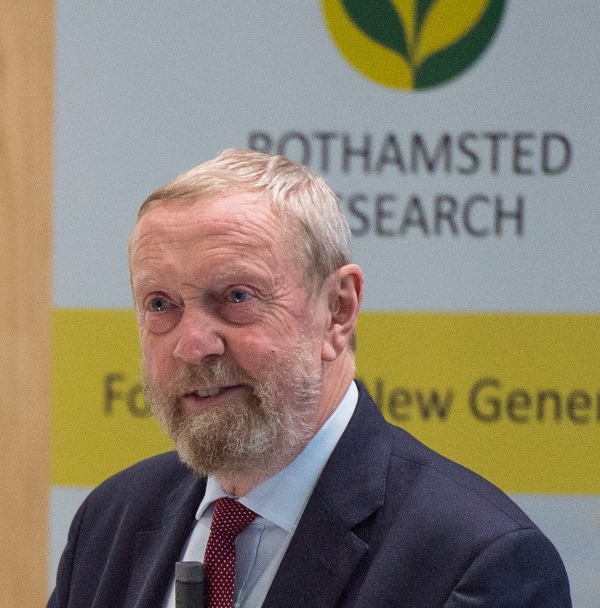 At the launch of Rothamsted's five-year vision, former Government chief scientist Prof Sir John Beddington, spelled out the "inexorable changes that will happen" and present society with "a moral imperative and a self-interest imperative" to work towards solutions.
"The population of Africa alone will soar over ten years from 1bn to 1.5bn. A greater proportion of this population will move to an urban environment, with 1000 cities the size of Edinburgh created. And climate change will continue – there's a 20-year time delay, so the shifts we're seeing currently result from greenhouse gas levels from the 1990s."
Among society's "enormous challenges" are extreme hunger and malnutrition, he said, with 11.3% of the world's population going undernourished on a daily basis. According to the Worldwatch Institute, more than 3bn people, or 40% of the world's population, are malnourished while the quantity of food produced per capita has been declining since 1984.
"So how do we address this?" asked John Beddington. "Through science and technology, through engaging with politicians and through engaging with industry."
A key role to play
It's now transpiring that UK farms and particularly progressive growers could have a key role to play. Prof Angela Karp, Rothamsted's director for science innovation, engagement and partnerships, says the institute is expanding and extending its approaches to partnerships, innovation and sharing of knowledge "Such engagement is being woven into our science."
She's leading Rothamsted's moves towards "lean science" in which laboratory ideas and anticipated outputs are shared with stakeholders, such as farmers, early in a programme of research. "This new thinking will encourage a more dynamic and responsive approach that is aligned with the needs of users, even pivoting to other ideas when changes of direction are called for," she says.
Following Brexit, there's concern that the UK would be too small an individual market for global chemical companies, for example, to go to the expense of launching new products, starving growers of the tools needed to meet these challenges and opportunities. But a major agchem manufacturer has told CPM that, given the correct political environment, and with its world-class regulatory system, the UK would be the ideal launch pad for innovations into Europe, and then throughout the world, with UK farms being the test bed for new technology.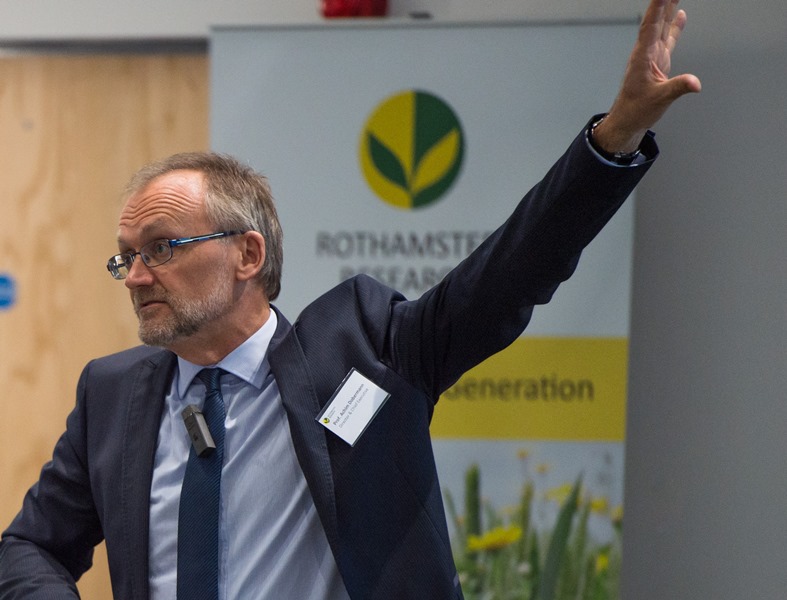 The climate of encouraging innovation is currently lacking in Europe, however, Prof Achim Dobermann told CPM. "The European Commission doesn't favour innovation as it's very difficult to get a consensus of opinion, so the window of opportunity is often lost. Here in the UK, we are at the forefront of innovation. Following Brexit, if we get our policy and legislation right, we will have the perfect environment for a test bed of innovation."
But central to delivering this would be for the UK to retain the current Precautionary Principle that guides how new technologies are introduced and regulated within the EU – an Innovation Principle would sit alongside side it to ensure progress isn't needlessly held back. "We cannot compromise environmental protection, and we need farmers prepared to share the knowledge they glean," notes Achim Dobermann.
"But why should we not be the first country in Europe to implement innovations and support farmers who have a more progressive approach to test how these will work in practice? We already have farmers who do these things but are not rewarded. They will be crucial in delivering what the public wants in terms of delivering natural capital. Can we come up with a policy framework that protects the environment but allows the integration of new technologies onto farms? I'm sure we can."