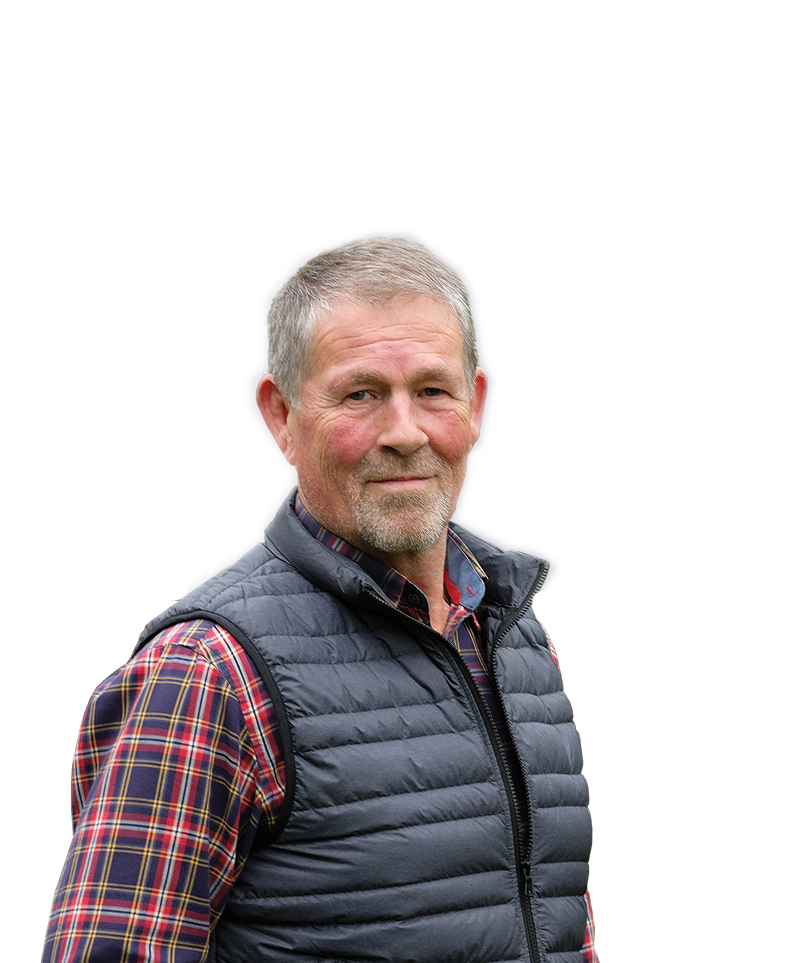 It's often a fair indication of the well-being – or otherwise – of an industry sector when the companies supplying it release their financial results for the preceding 12 months.
We've had several statements from prominent farm machinery manufacturers so far this year that suggest a degree of satisfaction on performance and of optimism on growth prospects. But where's the demand coming from and is it sustainable?
Lemken was one of the first from the pack to announce its figures for last year, headlining record turnover and profit growth. Sales topped €360M, up 11%, with more than three quarters of it coming from outside its domestic German market. The biggest increase in sales was generated in Eastern Europe, with Russia and Ukraine performing particularly well, while Canada and the US also managed double digit rises.
So, what are the farmers in these countries buying? Well, ploughs and compact disc harrow segments were the best performers, followed by seed drills, cultivators and sprayers. Lemken says it's managed to achieve this through investment – in production facilities – by increasing staff numbers and allocating more in staff and dealer training.
Expressing his 'satisfaction' with the results, company managing director Anthony van der Ley commented: "We are very happy that the economy has picked up again and, as a result of our employees' outstanding commitment we were able to produce considerably more machines than were planned."
Staff and dealer training accounts for a fair slice of annual, non-production spending at Lemken, with close to 4000 company and dealer personnel attending courses of varying intensity in 2017, most of them held at the company's own AgroFarm training facility.
The manufacturer has also spent close to €60M on extending production facilities over the past three years, with last year's spend mainly going on new factory machines and tools.
While for much of the world Russia hasn't been doing too well in the opinion polls recently, looking ahead it's highly likely to be Lemken's prime target market for the foreseeable future. In fact, the company's already been looking to establish a manufacturing facility there in order to meet what it describes as 'enormous demand' for modern agricultural technology there.
Competition between farm machinery builders in Germany has always pretty hot, but Horsch couldn't have got much closer to Lemken last year – in terms of turnover, at least – with its €356M figure. This is 19% higher than 2016 and, according to UK general manager Stephen Burcham, reflects growth in all machinery sectors.
Horsch is one of the fastest growing brands in the agricultural engineering sector and has carved out a 10% market share in its home country. A more startling figure shows the impact which the company is having in Eastern Europe, accounting for 53% of its turnover last year compared with Western Europe's 20%.
Horsch is displaying great confidence in Eastern Europe, having just completed a new production facility at its Russian base and will be enlarging its production in Ukraine during the course of this year. But taking care not to place all its eggs in the eastern basket, the company has also invested in a demonstration farm in the USA's corn belt at Downs, near Illinois, where the latest thinking in crop production will be imparted to the region's growers.
Moving from family-owned German manufacturers to one that is largely the property of North American investors, AGCO's performance numbers are not dissimilar. Given its size, stable of brands and range of products, it could be argued that AGCO represents the global bellwether for the farm machinery sector. With worldwide sales last year of $8.3bn giving a hike of just over 12% compared to 2016 – before currencies – with its Europe/Middle East region the star performer.
Looking to the future, AGCO president and CEO Martin Richenhagen stated: "This year, we are forecasting further earnings improvement as industry conditions trend positively from the lower end of the agricultural equipment cycle." Last year's global harvest, he continued, was the fourth in succession of a near record figure, with crop production outpacing demand and therefore keeping prices and farm incomes at relatively low levels.
It's all to look forward to, then.