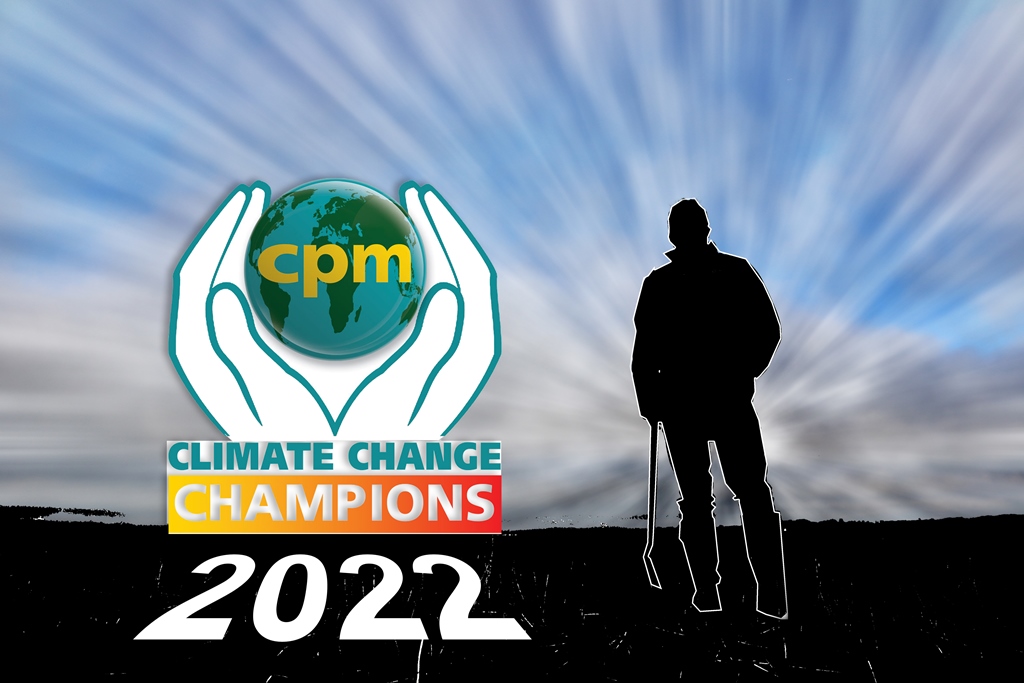 Now is the time to nominate yourself for Climate Change Champions 2022. CPM is on a quest to find arable farmers who can help provide the solutions to stem global warming.
Agriculture is part of the solution to climate change, not the problem, according to farming leaders. But only if the pioneers come forward now in a united industry push to drive forward positive change.
This is where CPM's Climate Change Champions step in. The quest is on to find the arable farmers who have already made progress towards Net Zero or are currently sequestering carbon.
"There are a lot of farmers who embrace change and are excited about what lies ahead," noted NFU deputy president at last month's CPM Climate Change Champions round table event.
"The industry needs people who have that mindset and the entrepreneurial spirit who can drive forward progress."
This was echoed by Defra farming minister Victoria Prentis. "I've been so impressed by the energy and enthusiasm around climate-responsible farming and about how responsible food production is part of the solution, not the problem," she said.
If this describes you and where you have set your path, all you have to do is step forward and nominate yourself.
Throughout 2022, we'll be profiling in CPM a shortlist of candidates, selected from those nominees by a judging panel. The campaign is supported by NFU, and supports its goal of achieving Net Zero by 2040. Specifically, we're looking for arable farmers with:
Inspirational ideas – more than anything, this is the opportunity for those with innovative practices or novel thinking to come forward and show how these help the journey towards Net Zero.
Productivity push – those using a wide variety of techniques to enhance productivity and deliver the same output or more, and those working smarter to use fewer inputs.
Cultivation care – those using measures to build soil organic matter and lock carbon into the land, which may involve cultivation practice, a change in rotation or alternative land use.
Bio-based boldness – farmers who have implemented measures or activities that positively displace the use of fossil fuel or other causes of greenhouse gas (GHG) emissions elsewhere in society. Examples include anaerobic digesters, solar and wind and alternative uses for agricultural products that lock up carbon.
To qualify you must:
Be a CPM reader
Be an NFU member
Use a recognised carbon-accounting tool
Agree to be part of a three-page article in CPM and an event at the end of October 2022 (see below).
To nominate yourself, simply follow this link to fill out the online form. But this isn't a journey farmers face on their own. It's one that unites the entire UK farming industry towards a common goal. So CPM has teamed up with leading agricultural suppliers who have a credible Net Zero aspiration who will form the judging panel to select the 2022 Climate Change Champions.
We'll visit each of these individuals and profile their achievements in a CPM article between February and September 2022. Then, in October, we'll bring them into top-level discussions about how farming can position itself as the solution to climate change, at a roundtable event with senior industry leaders. CPM readers will be asked to select who they feel should be awarded the overall Climate Change Champion 2022.
To find out more, and to nominate yourself for Climate Change Champions 2022, go to www.cpm-magazine.co.uk/climatechangechampions Nominations close 31 Jan 2022.