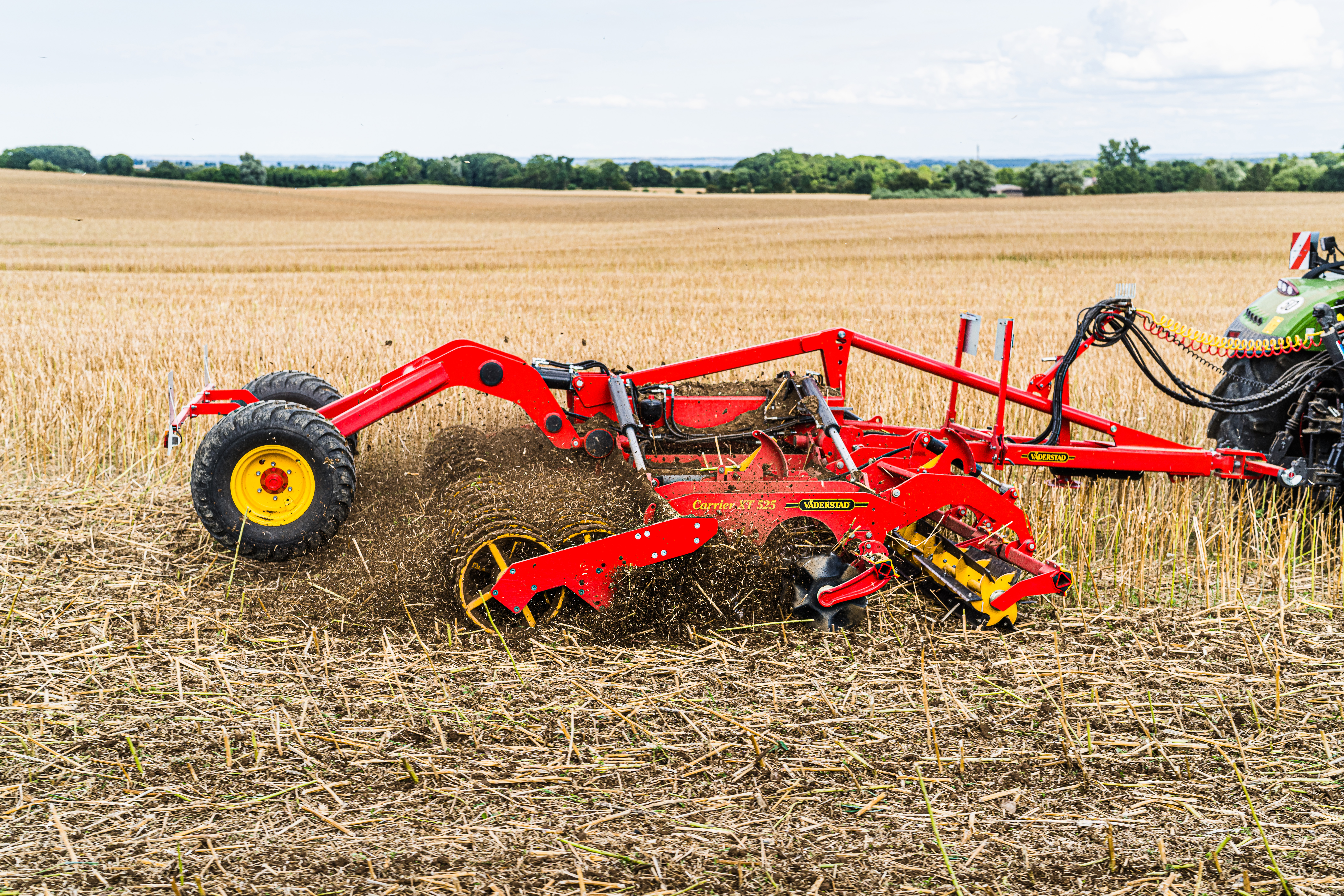 Väderstad has added the new Carrier XT to its portfolio of disc cultivators, designed for high-speed primary tillage and seedbed preparation.
Hydraulically rotating disc axles help to increase the disc angle towards the soil, so penetrability is maximised. This allows a full cut-out at a shallower working depth or reduced soil flow at deeper working depths. Both factors contribute to lower diesel consumption, reckons Väderstad.
Carrier XT can either be fitted with the 450mm disc, 470mm TrueCut disc or the ultra-shallow CrossCutter Disc. Each disc is built from high-quality Swedish V-55 steel, ensuring a high wear resistance and long-lasting field performance, says the firm.
Three working widths
The Carrier XT is available in three different working widths: 4.25m, 5.25m or 6.25m and can either be delivered as trailed or mounted versions. All Carrier XT models can be equipped with a range of both single and double packer options.
The new Carrier XT has its official premiere at the German field exhibition DLG Field Days in June. It will be available to order from October 2022.